Thanks to all the fairies, pixies and dragons who came to visit our Whippersnappers Fairyland immersive theatre experience last year.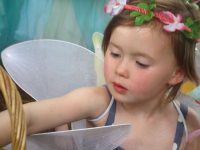 About Whippersnappers Fairyland:
An inter-active theatrical experience for 3 – 7 years olds and their siblings.
Chidren are invited to explore the Wyld Woods, visit the pixie encampment, meet the Tooth Fairy, help Sugar Plum complete her daily baking challenge, sparkle with glittery face paint, take part in a theatrical production based on an Irish fairytale and go home with their very own fairy or dragon wings.
This slideshow requires JavaScript.
On arrival our guests will be greeted with a delicious glass of Elderflower Cordial prepared by Master Dobbs' team of sprites, refreshing you all before your very special Whippersnappers Fairyland Experience.
In small groups our guests will be taking part in a series of adventures – exploring the 'Wyld Wood', visiting the pixie encampment and helping Sugar Plum complete her daily baking challenge. A celebration of Fairy Folk Tale Magic completes the journey.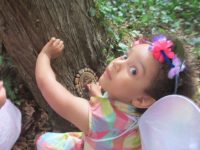 Pixies and Faeries Make Believe – Dressing up – trying on pixie clothes and fairy wings in preparation…
If you are going into the Woodland today you will need to go in disguise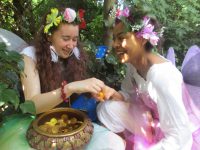 – as Pixies and Faeries, with wings and wands you're sure of a 'tiny' surprise…
Making a rainbow Fairy Wishing Cake
As rain drops and sunshine bring rainbows to Sugar Plum's kitchen, help her keep the fairy gold safe from all those cheeky leprechauns in a very secret hiding place?!
Help Sugar Plum Fairy, Master Dobbs and all those busy kitchen sprites seal a Fairy Secret safe into each and every Magical Mushroom/Toadstool with a sprinkle of fairy magic. Here's hoping the sprites can keep on top of all that washing up (they do like to play with water!)
In the Fairy Woodland Cabin meet our VSG – Very Special Guest – who promises to keep you all busy making your very own bag of 'Sweet Dreams' to tuck under your pillow
Taking part in our Woodland Fairyland Trail look out for miniature fairy worlds, pots of gold and natural seeds and herbs growing in the garden. From the 'wee Scots Brownies' down in the fairy glens to magical faerie rings and the natural seeds and herbs special to Faerie Folk. Help keep the golden coins hidden safe from the Leprechauns.
Elves means "mischievous little people"
The Whippersnapper shop will be open for fairy and pixie gifts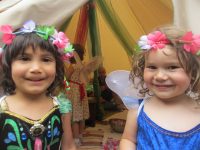 To book please visit http://whippersnappersfairyland.co.uk/